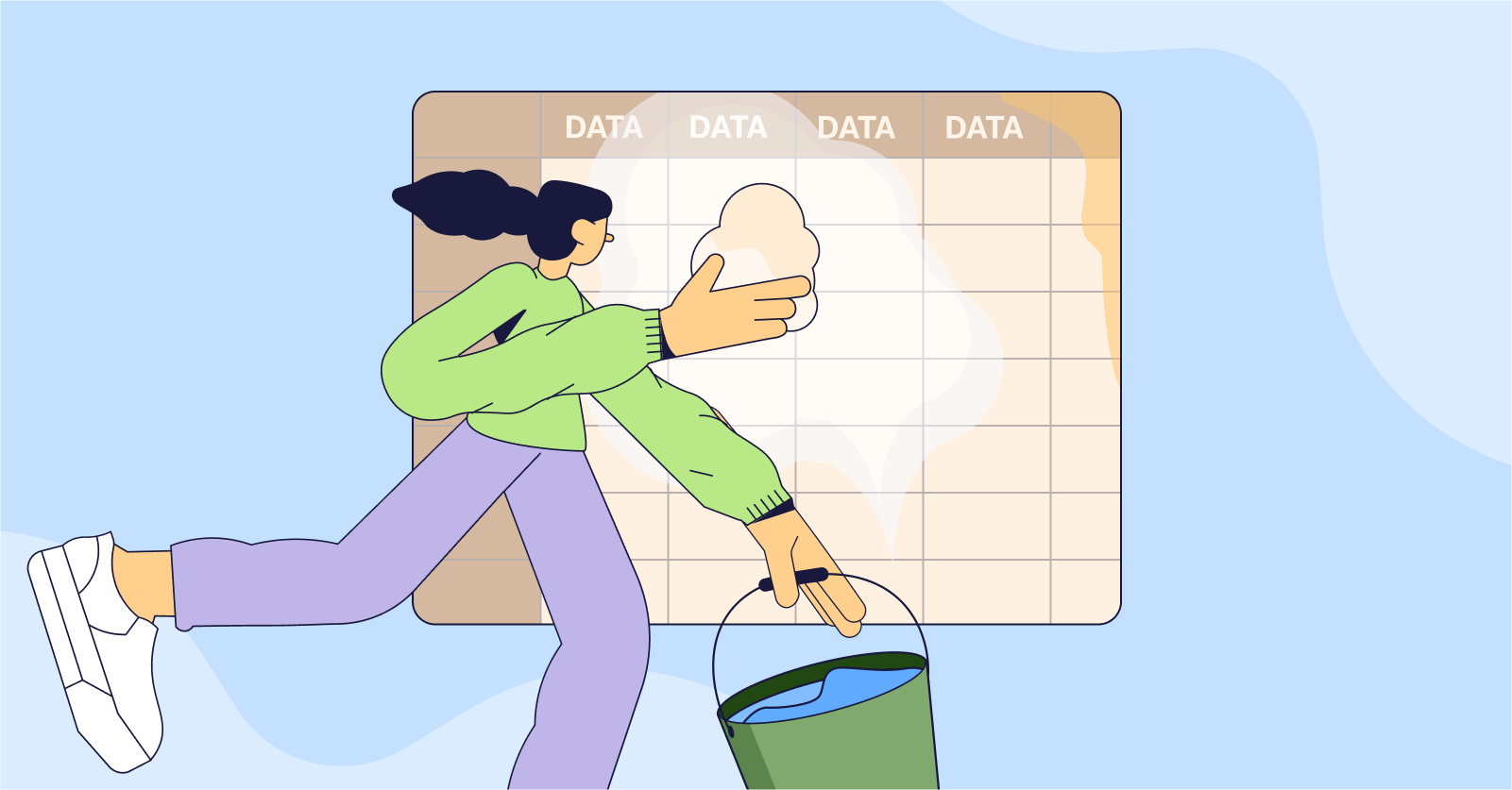 Data hygiene allows you to better understand and leverage your metrics. Follow these best practices for keeping your nonprofit database clean and updated.
From accepting donations to facilitating event registrations, you constantly receive, collect, and store information in your nonprofit database. These metrics provide your organisation with actionable insights that can be used to guide decision-making, optimise outreach, and drive meaningful support.  

However, incorrect and incomplete data can lead your team astray. That's why, as your database grows, it's important to implement a process for keeping data clean. Data hygiene is the process of removing duplicate entries and updating missing or inaccurate information from your database. As a result, you'll have error-free metrics that can easily be interpreted to achieve your goals.

Let's explore four strategies for how to implement data hygiene in your organisation, or improve upon your existing data hygiene standards.
1. Audit your current database
Conducting a database audit is the first step in ensuring your metrics are clean. An audit allows you to assess the current state of your data and pinpoint the areas that contain inaccuracies or missing information.

To conduct a database audit:
Set actionable goals - Consider your objectives for conducting a database audit. For instance, is your nonprofit planning on sending out personalised donation ask on Giving Tuesday? You might focus on making sure the contact information and communication preferences in your database are up-to-date for a successful year-end campaign.
Identify where your data is stored - Chances are you have outdated spreadsheets saved to your office computer, maybe even filing cabinets filled with physical donation, volunteer, and event registration forms. Identify where each dataset is located and nail down a process for consolidating this information in your database. This way, all of your valuable metrics will be located in one secure recordkeeping system.
Pinpoint inaccurate or unhelpful information - Whether you manually input information or have an automated system for data entry, your database likely contains metrics that are incomplete, duplicate, or otherwise ineffective. Comb through your metrics and make note of these entries, setting aside time to clear them out.
Share the findings with your team - After the audit is complete, inform stakeholders, such as your board members, about your findings and obtain their approval for proceeding with the data hygiene process.

Manually auditing data can take time. However, reviewing your database provides valuable insights that reveal how best to correct inaccuracies and establish a standardised process for data hygiene.
2. Resolve inaccurate or unnecessary information
Based on the findings from your database audit, it's time to remove any extraneous data. These metrics, whether irrelevant or inaccurate, can be detrimental to your fundraising and marketing efforts, as sending communications to the wrong people wastes resources.

Follow these best practices to resolve inaccurate information:

Remove data from people on "do not call" or "do not mail" lists, deceased supporters, minors, and donors that have been lapsed for more than two years.
Use an email scrubbing tool to ensure all addresses are correct and that your funds go towards sending marketing materials to active accounts.
Identify duplicate records and merge them into one accurate entry or eliminate the copies.

Once these issues have been resolved, you can use your clean metrics to create donor profiles, segment supporters based on common characteristics, and tailor your outreach to appeal to each segment. This helps to improve the donor experience and increases your chances of gaining lasting support.
3. Conduct a data append
During the auditing process, you may have found gaps in your database where information from certain individuals is missing. This is where you can benefit from a data append. According to AlumniFinder's guide to nonprofit data appends, appending data is the process of using a third-party source to supplement existing information or add new information to your nonprofit's records.

From appending contact information to conducting a wealth screening, there are several ways to bolster your database and advance your mission. When you partner with a data provider, you can append data such as:

Phone numbers
Email addresses
Net worth
Employment status
Giving history

With this additional or updated information, you ensure that your database is not only accurate, but also robust and complete.
4. Standardise data management
Your nonprofit most likely gathers data from a variety of sources, including your online donation page, email marketing platform, event management system, and other digital sources. Without a standardised procedure for data management, this data build up can  overwhelm your CRM system.

To save yourself time and hassle in the future, NPOInfo's guide to data management recommends adopting a continuous data hygiene process rather than conducting occasional major cleanses. This includes:
Standardising data input practices - Create rules for team members to follow when they input new information into your nonprofit database, ensuring phone numbers, emails, addresses, and title abbreviations are uniform. For instance, when entering mailing addresses, establish a standardised method for interchangeable abbreviations, such as "Lane" or "Ln."
Training team members in data hygiene - Host a meeting with your entire team and run through a demo of how to enter, clean, and analyse the data in your database.
Only asking for essential information - Reduce the amount of extraneous information in your database by only asking for essential information, such as names, contact information, and communication preferences in your outreach materials.

Review your database frequently to ensure your new practices are effective and make adjustments as necessary.
---

From your in-house marketing specialist to your fundraising program leader, everyone at your organisation can benefit from clean data. However, your team might not have the time or resources to continually update and maintain your database. If this is the case, it's helpful to bring an expert on board to oversee the data hygiene process. Professionals who specialise in data enhancement can create a concrete plan for your organisation's data management, so that you can focus on what matters most: powering social good.
Ready to create your
next campaign?