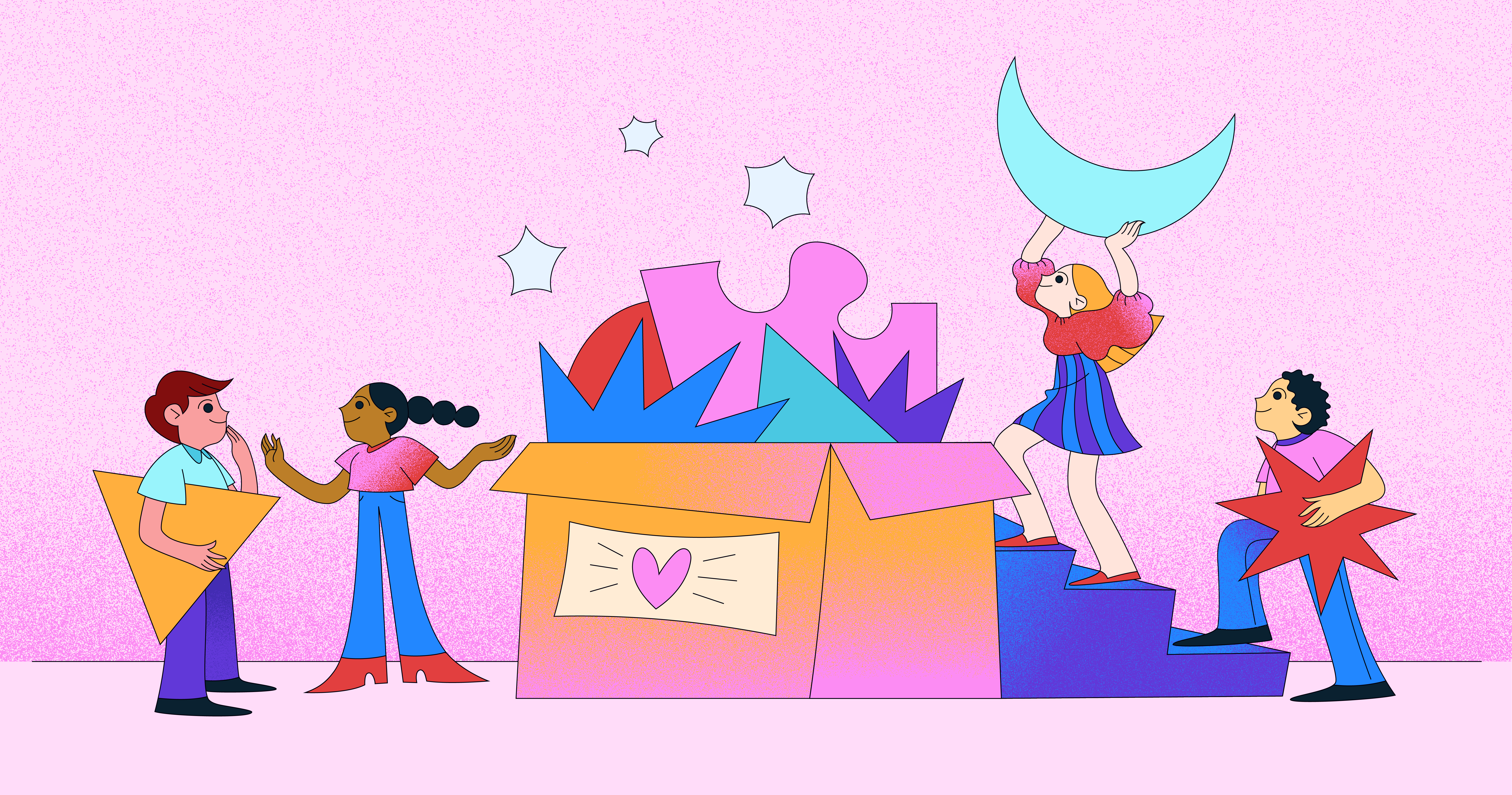 Fundraising
How to ask for a donation – and why you should
Raisely is an online fundraising platform that exists to empower thousands of charities across the world. Not sure how, where, or when to ask for donations? We've got all the info you need to finesse your fundraising approach and get those donations rolling in!
Much like that gangly teen angling for a date to the school dance, when it comes to fundraising, the ask is everything.

Sounds obvious, doesn't it? But when you start work on a new campaign, nailing that ask can feel overwhelming. Suddenly you're facing the whole enchilada of 'who, what, when, where, how, and why?'

Never fear. Let us be your guides to finessing a fundraising approach suited to your cause and your audience.

But, before we get into the nitty-gritty of the donation request, let's get back to basics. Here's the thing: Most people who donate do so simply because they've been asked.

Yes, it's as uncomplicated as that.

In other words, if you don't ask, you don't get… And your cause deserves to 'get'.

So, let's get cracking.


Who to ask

Fact. Around 1 in 4 charities depend on giving for 50% or more of their total revenue. The smaller the charity, the larger that percentage is likely to be.

If that sounds like your organisation, you're probably having to work extra hard at building relationships. And while there are some spontaneous givers around, they're very much in the minority. Which means you're going to be pretty busy putting yourself out there.

But before you faint at the prospect of targeting 'everyone, everywhere', stop and break your audience down into manageable chunks. There are three key groupings to consider:

Individuals
Businesses
Foundations.

From there, you need to take some time to work through your warm contacts and prospects. This might be:

People who have given before or who have connections with your cause
Businesses that have strong Corporate Social Responsibility (CSR) targets
Foundations that are aligned with your work.

While you won't get a donation from every person or organisation you approach, the right ask can be a conversation starter. Use that initial 'no' as the foundation for a relationship – one that can be built on and evolved into a 'yes' over time. Engage respectfully and meaningfully and, with patience, you can transform fence sitters into supporters.

What to ask

There are all sorts of ways you can mobilise donors, but you need to tailor your donation request to your audience. That means both the approach and the mechanism of giving. Are you targeting an individual donor, a business or a grant bestowing foundation? You'll need to understand what they're likely, willing, or able to do – and adapt your donation request accordingly.

Individual giving

For individuals, that might mean a direct donation request that looks something like this:
Create a good-looking custom landing page for your appeal
Add stories about your cause, engaging supporting images and compelling videos
Pop in some dollar amounts linked to outcomes
Add a simple donation request form
Share it across your networks and you've got yourself a good ol' fashioned fundraising appeal (except there's nothing old school about this approach).

But remember, while many have moved past cashless to cardlessness – flashing our phones instead – some still prefer more traditional payment methods. It's always wise to include options for offline donations. After all, every dollar makes a difference, and every supporter matters.

Another way to target individual donors is to employ the enormous power of peer-to-peer fundraising. Gather your supporters around a common goal and encourage them to amplify their impact by bringing friends and workmates on board.

Make it as simple as possible for them to succeed, through easy-to-use, customisable registration pages, online donation request forms and lots of handy templates. Then gee them up further by encouraging them to form teams and establish leader-boards. Appeal to our pack instinct and our competitive nature!

Corporate partnerships

Matched giving is a great option for organisations wanting to demonstrate their corporate social responsibility. This is where businesses match their employee's donations, dollar for dollar.

Encourage corporate partners to get behind their employees – and your cause – by volunteering to match staff donations. It's a great way to incentivise their teams to be generous, as they see their donation amplified through a pool of extra funds.          

Boost your fundraising by collaborating with organisations who have some connection with your cause. Knowing they are supporting something they are passionate about, or personally impacted by, is a great motivator. Plus, if you're lucky, you'll enjoy double the donations for the same amount of work!

Foundations

For foundation grants, it's really a matter of schooling-up on the process. There might be a formal application, or it could be a case of building relationships and gaining opportunities to share your story.
Applying for grants can be super time-consuming. Be 100% sure the one in your sights is a genuine match for your charity – and follow any instructions to the letter. Drop the ball on the detail and you can be ruled out instantly – no matter how wonderful your application is.

Whoever you're targeting, make your mission visible and memorable, and keep that donation request front and centre in all your communication.

When to ask

For many organisations there are particular times of the year when it's easier to make an ask. That might mean timing your campaign to coincide with:
An awareness day or holiday
A special event – like an annual fundraiser
Syncing to the news cycle and creating a campaign that responds to a crisis.

Depending on your audience, you might like to take advantage of opportunities like Giving Tuesday to make a donation request – the altruistic clapback against Black Friday and Cyber Monday. Does your cause align with a particular awareness week or month? Think about timing your campaign to maximise the groundswell of activity and conversation around related issues.

But your 'when' isn't just related to the calendar, it can also mean timing your ask to an appropriate stage in relationship building. That's particularly appropriate when it comes to major giving – philanthropists, family foundations, and the like. Take the time to embed your organisation – its vision, values, and impact – in their consciousness, before you take the plunge with a $ ask.

For successful foundation fundraising, timing and tenacity are the name of the game!

Where to ask

Human communication channels are continually evolving. Which means our understanding of our donors' touchpoints must keep in step. And that's not just about where we can access them, it's also about where they LIKE to be reached.

For some, text messages are too casual, while for others they're a quick and easy way to stay updated and donate. Some love regular email updates, others will send them straight to junk.

Use your donors' historic interactions to guide you. For example, if they first gave online, it's probably safe to say they prefer to receive emails. If they sent a cheque by snail-mail, a personalised donation request letter might be the ticket.

Ultimately, the best way to understand your donor preferences is just to ask. Whether your donors and prospects prefer mobile communication, email, social media, donation request letters, or a combo – just ask them. It's the easiest way to ensure your cause gets under their nose and achieves maximum impact.

(And to keep track of those preferences, you need a rock-solid CRM…. But that's another blog for another day…)


Part of that is about making it as easy as possible for them to lend their support. No complicated or laborious processes – make it ridiculously simple for supporters to connect and contribute, right down to providing pre-filled forms. Because there's no point establishing a direct line of communication, only to leave people frustrated by your online donation request form when they try to act.

Keep your processes slick and your communication smart, so that donors are engaged and activated without feeling… well… stalked.

How to ask

First up, you need to make your donation request personal … because nobody feels connected to 'dear donor'.

After that, you need to fight as hard for single-dollar donations as you do for the big bucks. Not just because every dollar counts, but because that ask is going far and wide.

When you go out into the world and ask for money, make sure you have a solid – and meaningful – case for support. Get very clear on:
How much you need
Why you need it
What it can achieve.

The best way to make that message memorable is with some high-impact storytelling.

There's a lot of evidence to suggest that stories are more memorable than facts alone. If you translate those stories into pictures and video, your cause is suddenly much more tangible – up close and very personal.

An abstract concept is made real because potential donors can:
See a person
Identify with them as a human being
Imagine themselves or their loved ones in that situation.

That sort of connection is hard to ignore.

Significantly, studies have found that when we listen to another speaker telling a story, the same areas of brain activity are sparked in both the speaker and the listener. Not only that, but the changes we experience as a result can last for weeks, months, or even years, when reinforced through repetition.

So, keep that high-impact storytelling flowing!

In an ideal world, the donation request wouldn't be for a one-off gift – we'd instead look to transform that donor into a regular giver. But there's a great degree of trust needed to hand over a regular sum. To build that you need to give your prospects and supporters reasons to believe in you and your impact.



Why you should ask

We all know asking for money can be awkward, and some people will say no… but many will also say yes! And those people are your people – the ones who will drive your cause forward and enable you to effect real change. It's a great feeling – for them as well as for you!

As human beings we're wired to connect – for community. No matter how much the world changes, we fundamentally want to help other people. It makes us feel good about ourselves – and who doesn't need a little bit of that?

So, when you're feeling #awks about a fundraising knockback, just remember the bigger picture – the change you're fighting for. You're doing incredible world-changing work.

Make the right people your people

Beyond the simple act of asking, research has shown that we humans are a fairly predictable bunch. To maximise your chances of success, ensure every donation request:

Appeals to human compassion
Demonstrates the difference we'll make together
Taps into how good giving makes us feel.

Tick all those boxes and – while you won't always strike donation gold – you'll be heading in the right direction.

With your who, what, when, where, how, and why neatly wrapped up, you can feel confident about the campaign ahead. By understanding your people, their communication and preferences, you're well on the way to exploding those fundraising targets.
---
To make those donation request forms count, sign up to the goldmine of tips and advice that is the Raisely newsletter.
Stay in the loop. Delivered to your inbox twice a month.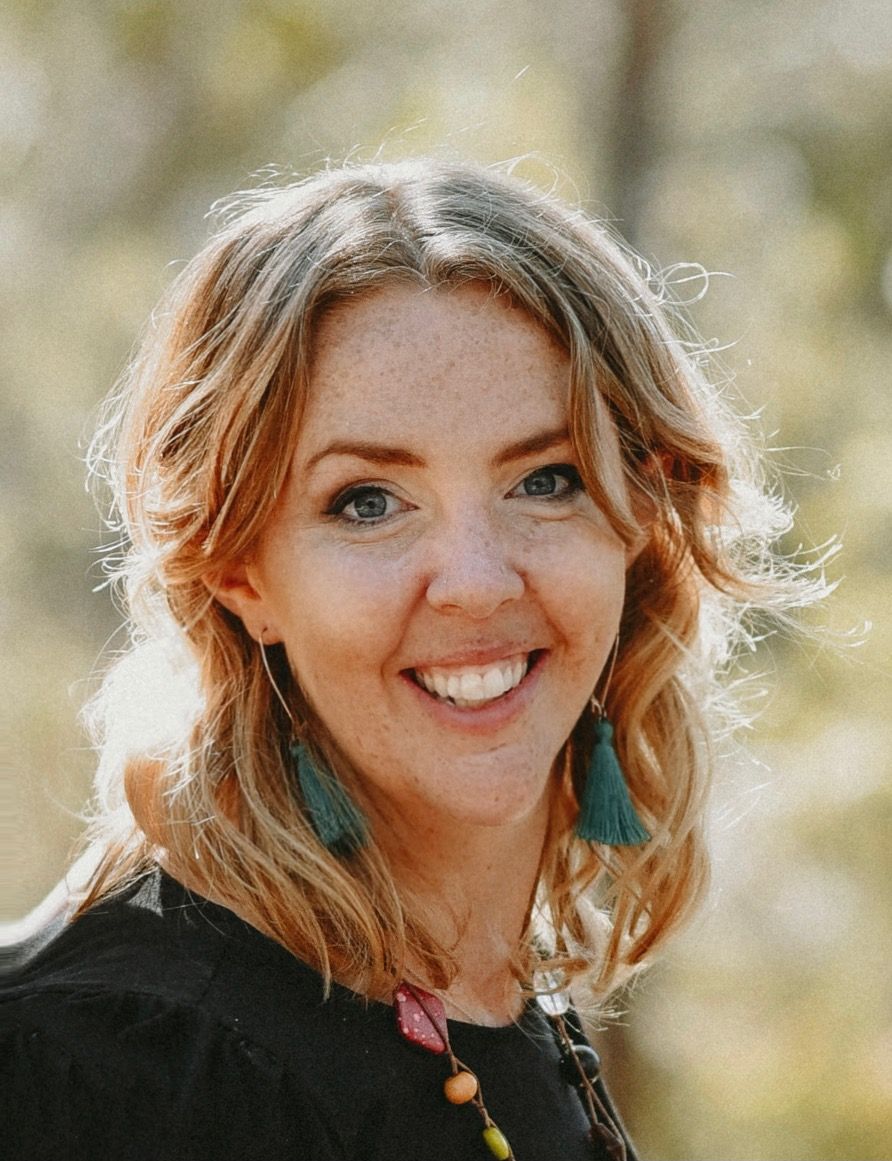 EmJ Anderson
Sydney, Australia
Co-founder and senior writer at Pencil + Crown. Experienced copywriter and workplace wordsmith, EmJ brings her love affair with language to every task.