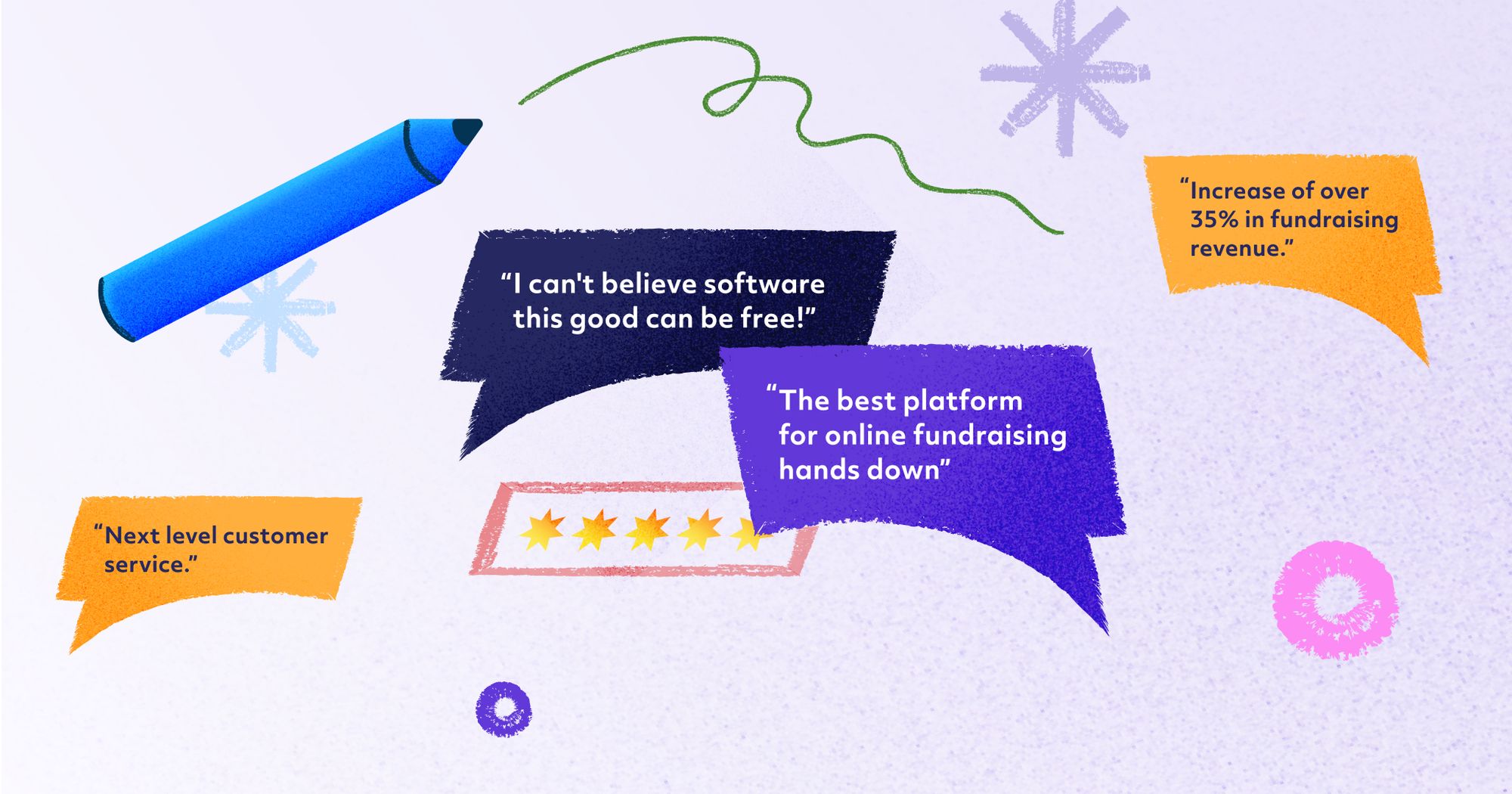 Customer Stories
Raisely Reviews: What people have said about our fundraising platform in 2021
We love every single one of our users - and they love us right back! Read some of our favourite customer reviews from 2021.
Raisely started with a simple dream: to empower more people to make positive change.

Back in the day (can you remember way back in 2016?) we saw so many charities hamstrung by technology.

Non-profits had to spend thousands of dollars just to launch an appeal page, and if they didn't pay up - their fundraisers fizzled.
With dodgy tech, donors got confused and their campaigns couldn't thrive.

And so, Raisely was born - giving power back to the people with a fundraising platform that works (and that's free!).

Not to brag or anything… but we think it's going pretty well.
Since we started, Raisely has:
⭐️ Raised over $190 million for charities and nonprofits
⭐️ Grown from a 10-person team a 25+ super-squad
⭐️ Built a remote team spanning 18 cities and 8 countries
⭐️ Become a proud B-Corp
⭐️ And achieved net zero (twice!).

But nothing makes us more proud than knowing it works for you.
Helping drive donations up (and keep complications down) is what we're here for - to support you and the causes you care about!

We could tell you tid-bits about us all day, but nothing says it better than real-life reviews from Raisely users.
While we love (and appreciate) all your Raisely Reviews, we've chosen 6 of our favourite stories from the past year.
---
Did you know 13% of Tanzanian children have lost one or both of their parents? The Small Things (TST) works to support vulnerable kids in Tanzania - creating alternatives to traditional orphanages.
Empowering children, families and communities, TST turned to Raisely for their recent Coffee4Kids campaign. They proudly fundraised $31.5K!
Josh Lowry, Donor and Sponsorship Coordinator at TST, uses Raisely to its full potential with a mixed-bag of integrations (think fundraising campaigns, 'donate your birthday' fundraisers, and embedded donation forms on their website).
Josh's Raisely review spoke about how smooth his integrations are, but his favourite thing about Raisely is the well-connected support – especially the free webinars with Q&A sessions!
"We've been using Raisely for a little over a year now. After initially using the software for a fundraising campaign, we loved it so much that we now use it for all of our online fundraising and donation management. For the value that we get from the software, it's hard to believe that it doesn't cost us a cent, and we get the full value of our donations."
---
Jessica Macpherson OAM (Founder of St Kilda Mums and Blaze Your Trail) said Raisely is 'hands down' the best platform for online fundraising.

The campaign, which helped provide cosy bedding, cots, toiletry packs, and other necessities for underprivileged Melbourne families, raised over $24K!

In a personal fundraising platform review on LinkedIn, Jessica raved, "

"I have tried them all - they often promise what they can't deliver (Salesforce Integrations etc, which is possible with Raisely).
For ease of design, beautiful templates, and great support - Raisely leads the way.
Raisely offers Stripe, Paypal, Apple and Google Payment options… and it's free for charities to use - so what is not to like!"

Jessica also loves that we're an accredited Social Enterprise and BCorp.  Aligning with her values, we share a common belief: that business can be a vehicle for good.

---
Surfaid is big on sustainable, long-lasting change – and that's why they partnered with Raisely.
Aiming to improve the lives of women and children in remote areas across Indonesia, Mexico and other surfing hot spots, their MakeAWave campaign (which we proudly hosted) raised a jaw-dropping $735,770!
That's one way to make a wave!
Laura Casaceli, Marketing and Communications Manager at SurfAid, shared a Raisely review on LinkedIn, saying she was blown away by the results they got with Raisely.
"When we set out to launch the #MakeAWave challenge we didn't know what to expect and set out our fundraising target at $100K.
I watched all Raisely's tutorials in detail to build our site and we launched in late July on Raisely.
From small NFP's we are grateful for all your help and the incredible platform!"
Aw, shucks, SurfAid - it was a team effort!
Well done on achieving over 7x your fundraising goal in just 30 days! 👏🏼
---
"You guys should send your playbook to Telstra"
Helping NFP organisations engage and inspire is Challenge Work's bread and butter – so teaming up with Raisely was a natural step for them.

Launching Bravery Trek, a 100km walking, running or biking challenge to support the work of Bravery Trust, the team were amazed by the care the Raisely crew shows its users.

Henry van Heerden from Challenge Works wrote us a glowing Raisely review...
Thanks, Henry and team! We're blushing!
Oh, and ...sorry Telstra 😬
---
For Larissa and the Breast Cancer Care WA team, organising Purple Bra Day with Raisely left them 'very happy customers'.

Fundraising over $200K for the cause, Larissa especially loved our easy-to-implement customisation options.

Here's her Raisely review:

"Most importantly, the customer service is wonderful. We often have questions and they are answered quickly and solve the problem. [I also like that] Raisely allows you to go to town on the customisation!"
---
"An increase of over 35% in fundraising revenue"
Looking to lift awareness for women's mental health, Liptember were ready to launch their 2021 campaign - and we were ready to support them!
Proudly raising $271K, the Liptember team are already talking about their next opportunity to work with Raisely!

Liptember happily reported that Raisely helped increase their fundraising revenue by over 35%!
How good is that?

We even received a personal fundraising platform review via email:

"We absolutely love using the platform and we're so grateful to always have the team on hand to help us navigate any roadblocks we hit. We have some big plans for our site next year and can't wait to continue building on Raisely!"
---
Raise the bar with Raisely

We don't like to toot our own horn, but when your team succeeds, so do we.
That's why we've happily hosted over 3500 campaigns with over 1000 charities.
Flexibility and accessibility are where it's at for us – because at the end of the day, it's your campaign.
Are you a fundraising fanatic looking to try your hand at our easy-to-use tools?
Or maybe you're new to the game and want 5-star support?
No matter what your goals are, Raisely is ready to raise the bar with you!
Ready to grow? Book a demo today!
Ready to create your
next campaign?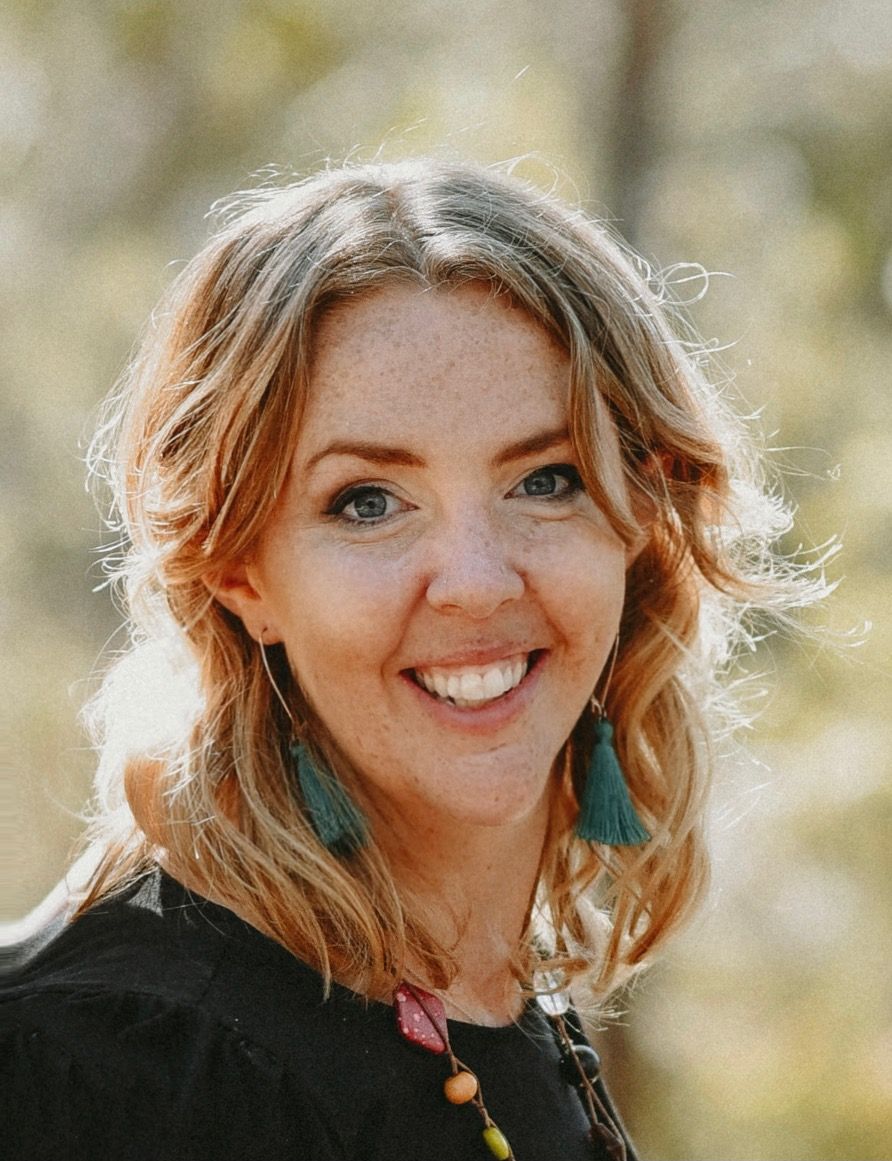 EmJ Anderson
Sydney, Australia
Co-founder and senior writer at Pencil + Crown. Experienced copywriter and workplace wordsmith, EmJ brings her love affair with language to every task.