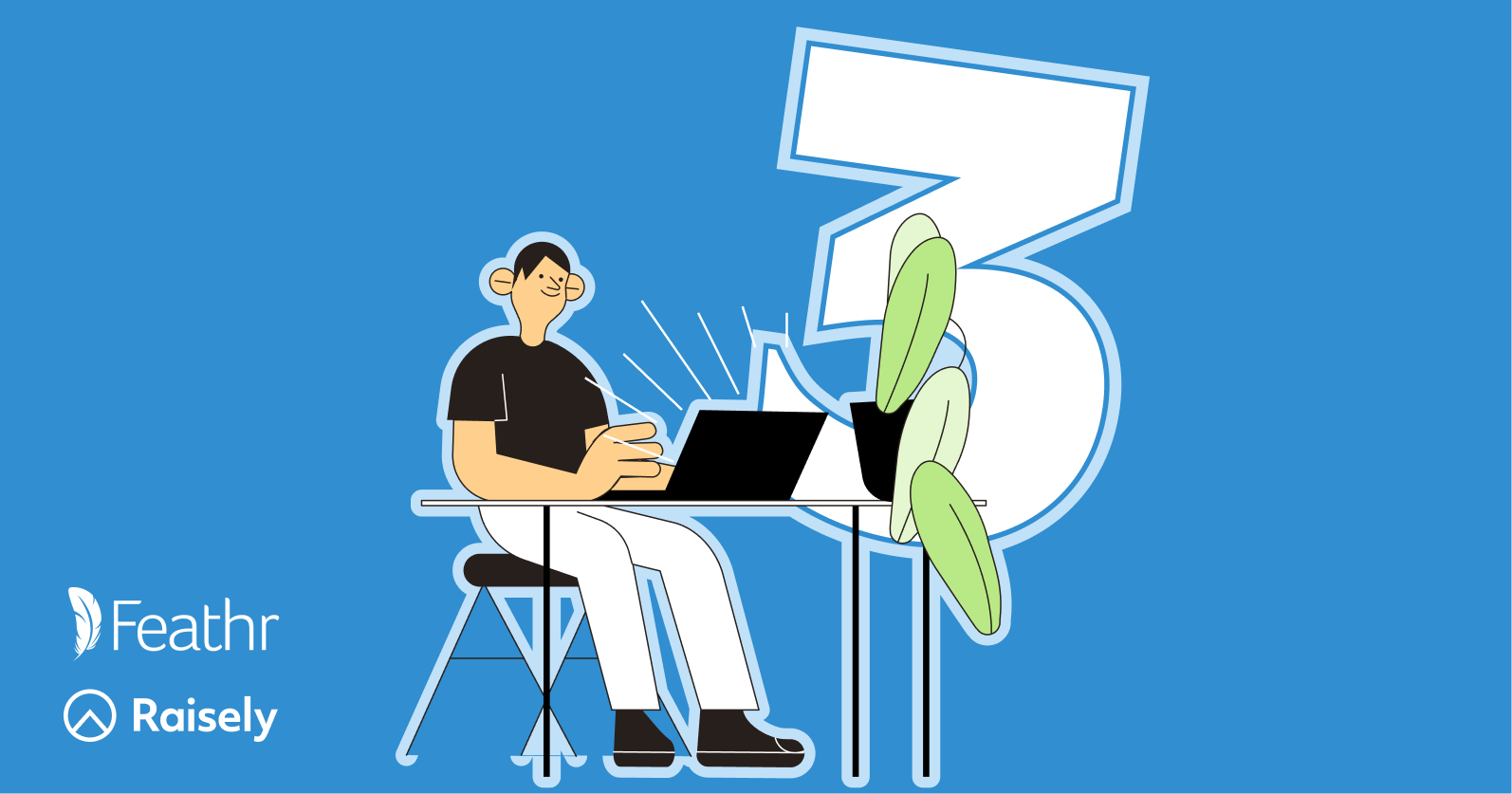 Digital advertising isn't just for for-profit companies. Nonprofits can see some amazing fundraising results with ad strategies like retargeting and more.
Nonprofit organisations might shy away from what they think of as traditional display advertising techniques, both in print and online, which are often associated with the corporate, for-profit sector.

However, we're living in an online world. A large percentage of your donation revenue likely comes through online sources. Online giving in 2021 grew 9% year over year. Modern digital advertising approaches can be extremely valuable for tying together all of the work that goes into your online engagement strategy.

In other words, while your social media presence, email newsletters, peer-to-peer campaigns, and more allow you to reach wider online audiences, today's advertising techniques help you close the loop — driving more of those supporters toward becoming actual donors.

Let's explore three important reasons why advertising is a smart choice for nonprofits looking to maximise the impact of their online strategies.
Repeated impressions drive donor journeys.
Whenever a supporter sees your messages or ads online, that's considered an impression. These touchpoints are what keep your nonprofit and its mission on supporters' minds, and, taken together, they make up a donor journey.

By creating more of these touchpoints, you can strategically funnel supporters toward taking specific actions at the end of their journeys, such as making their first donation, setting up a recurring donation, registering for an event, or signing up to volunteer. Advertising makes it easier to create more of these touchpoints than you otherwise would through direct outreach or broad online marketing.

There are two powerful digital advertising techniques we recommend for driving more engagement in this way: retargeted ads and email mapping.

Retargeted advertisements are likely familiar already — ads for a product, service, or event that you previously looked at online but that show up on different websites later. Once a supporter expresses interest in your nonprofit or campaign by visiting your website or a specific page on your site, you can deliver targeted ads to them across the web. This keeps your work on their mind in a more subtle way than direct outreach, and it's easily automated to run continuously in the background of your campaigns.

Email mapping allows you to seamlessly combine your email and digital ads to promote your campaigns. This process allows you to send targeted online ads to your email contacts, including unsubscribers, whether they've visited your website lately or not. It can be an effective way to keep getting your nonprofit in front of previous email recipients who didn't engage with your messages without simply sending them more emails.

These tactics allow you to effortlessly create automated, repeated touchpoints and drive donor journeys more efficiently. While your other online engagement and marketing strategies (like direct email outreach and social media) help to increase your nonprofit's visibility and hopefully draw potential supporters to your website, it's not easy or time-effective to rely on them to create all of the touchpoints you'll need to maximise incoming donations.
Digital advertising allows for highly-tailored messaging.
One of the most important keys to successful advertising is specificity. You've almost certainly encountered this before when promoting your fundraising campaigns. For example, a generic appeal that says "Donate Now" rarely outperforms a more specific message that illustrates the impact of gifts and tugs on donors' heartstrings.

Your mission is the universal motivator for supporters, but digging deeper allows you to target smaller groups of supporters with more tailored messaging. This level of specificity drives stronger conversion rates and ROI over time.

Digital advertising techniques like retargeting and email mapping are especially helpful in this regard because they allow you to tailor your journeys based on how supporters have already interacted with you and which fundraising avenues they're most interested in.

Here are a few examples:

A supporter engaged with your emails, visited your website, started to make a donation, and then abandoned it halfway through! Use retargeted ads and emails to automatically reach out and remind them to finish the process.

A user visited a specific campaign or program page on your website. Catch their eye by serving them new ads and emails tailored specifically to donors interested in that campaign or program and its impact.

A donor gives very regularly but has never before attended one of your events. Target them with tailored messages that frame your event as a way to join your community of supporters. Alternatively, a donor may have stopped giving. Use ads to gently remind them about your work and the impact that donations have on constituents.

By using digital ad techniques, you can easily focus on the people who are most likely to take your desired action — those who have already expressed interest in your work by engaging with you online in one way or another.
Ad campaigns create new ways to show off your brand.
It's important that your digital ads pack a visual punch — after all, you've only got a few seconds to catch viewers' eyes. And since many of your viewers will be supporters who have already engaged with your nonprofit in one way or another, impactful designs that immediately evoke your brand will be essential for snagging their attention, if only for a few moments.

But this is both a necessity and an opportunity. Showing off your nonprofit's brand and identity in your digital ads, emails, and campaign-specific web pages will reinforce donors' emotional connections to your mission. Additionally, it will increase their likelihood of converting as their journeys progress. Use these opportunities to showcase your brand, highlight the impact of your campaigns, and tell stories about how donors help to drive that impact.

Campaign-specific web pages are particularly important, both strategically and in terms of branding. Ad campaigns require dedicated landing pages (like the donation page for the Pediatric Cancer Research Foundation) for two reasons:

They allow you to easily track results (in the form of incoming traffic, the sources of that traffic, and conversions on your donation forms) and then correlate that performance with the particular ad techniques you used.
They also allow you to laser-focus your messaging, emphasise your brand, and make highly-targeted appeals based on the donor journey that each ad campaign is driving.

To create effective and well-branded landing pages for digital ad campaigns, there are a few best practices to keep in mind.

Your main design goals are specificity and clarity.
Create landing pages for each separate campaign you run, or even for each core donor persona or journey that users might be funnelled into as they interact with your messages.
Keep your visual designs simple and visually impactful. Use a mixture of images and words to tell a story, not just to present information.

Most importantly, your calls to action should be crystal clear and easy for users to act upon. Embedded donation forms should offer quick, intuitive processes, with any unnecessary steps removed or minimised. And make sure your landing pages are set up to automatically associate incoming visitors and donations with specific campaigns. Marketing software like Feathr designed to help nonprofits run digital ad campaigns will cover your bases.

---
Although advanced advertising techniques might be new for your nonprofit, they're not inaccessible or impossible to get started with, and they're certainly not just for for-profit companies.

Digital advertising strategies can instead complement, support, and diversify your other online engagement, marketing, and brand-building efforts.

By driving more of your audience — the supporters who you've already hooked with your mission and message in one way or another — toward completing a donation, digital advertising can be an effective and (with the right tools) low-touch way to maximise the impact of all your outreach.
Stay in the loop. Delivered to your inbox twice a month.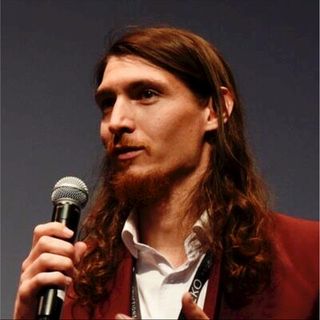 Aidan Augustin is the co-founder and president of Feathr, an industry-leading software company making digital marketing more accessible to 800+ nonprofits and event organizers.