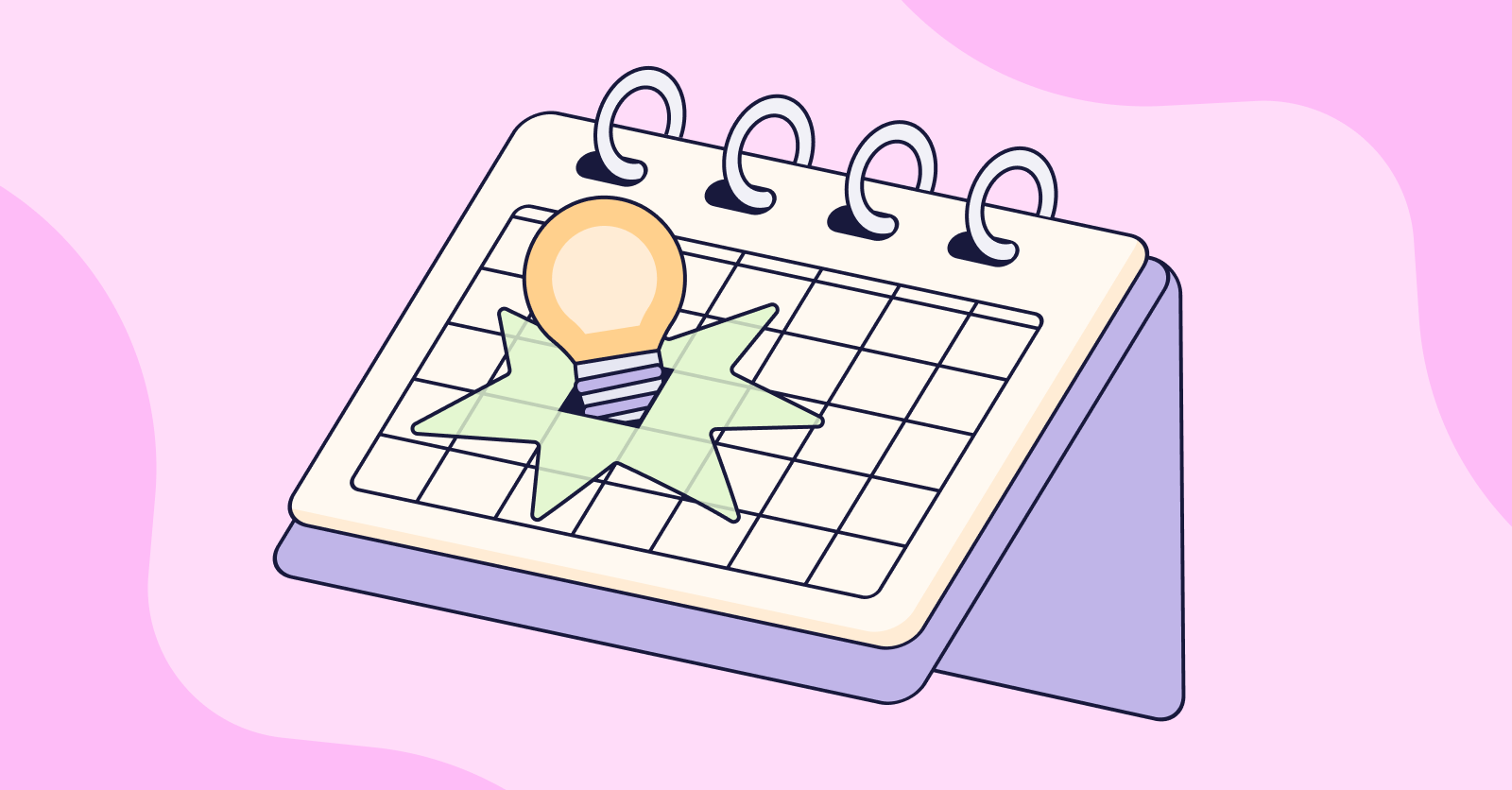 Fundraising
Fundraising event ideas to shake up your strategy in 2023
As you plan your fundraising strategy for the new year, get some inspiration from these fundraising event ideas, as well as tips to use them.
As our team has reflected on the past year to gear up for great things in 2023, we're noticing much more than passing fundraising trends. Starting in 2020, nonprofit organisations have been innovating and creating intentional change to leverage new technology, build stronger grassroots supporter communities, and ultimately, funnel more fundraising dollars to the people and places in the world that need them most.
Almost three years later, individuals are still doing more and more to get involved with their favourite causes. Nonprofits are continuing to capitalise on that engagement in really creative ways, leading to incredible results and new fundraising event ideas. At Raisely, we're optimistic that this wave of nonprofit fundraising momentum will keep rolling into 2023 and beyond!
In 2023, supporters will continue to expect flexible giving and participation options. In this article, we'll explore how hybrid and virtual events are evolving.
Rethink Your Definition of "Fundraising Events"
Before the pandemic, most nonprofits took it for granted that in-person galas, fun runs, and charity auctions were the best event strategies to engage supporters. However, we learned in 2020 it doesn't have to be the case. With easy-to-use digital fundraising tools like Raisely available for free, small and medium nonprofits have the flexibility to explore new types of fundraisers any time — without big upfront costs.
So how has our concept of a "fundraising event" changed, and what's coming next? Well, we're seeing that virtual events and campaigns have much more potential to reach more supporters and raise more money than any black-tie gala in years past. By definition, an event still takes place in a short window of time, but there are more possibilities for where and how supporters can participate. (The best part about virtual events? There's nothing to clean up!)
Fundraising Event Ideas for 2023
In 2023, supporters will continue to expect flexible giving and participation options. Let's take a look at some fresh new fundraising event ideas to try out in the upcoming year. Along the way, we'll share some insights from 2022's most successful campaigns within the Raisely community.
1. Up the Ante for In-Person Events
While in-person events aren't going away, savvy nonprofits are getting a lot more intentional about creating memorable experiences. Part of it is that planning in-person events takes a lot of time and resources. Supporters have also gotten very comfortable with giving via mobile and participation in peer-to-peer fundraisers continues to grow.
If you're going to focus part of your fundraising strategy on events, you'd be wise to treat each one as a great opportunity for high-quality relationship building.
What kinds of experiences will make your supporters glad they left the house and make them feel appreciated? Think big and try an obstacle course, a haunted house, a fashion show, or a battle of the bands! Use our new ticketing feature for admission fees and use custom fields to collect all the information you need, like T-shirt sizes and meal choices, for unique and engaging events.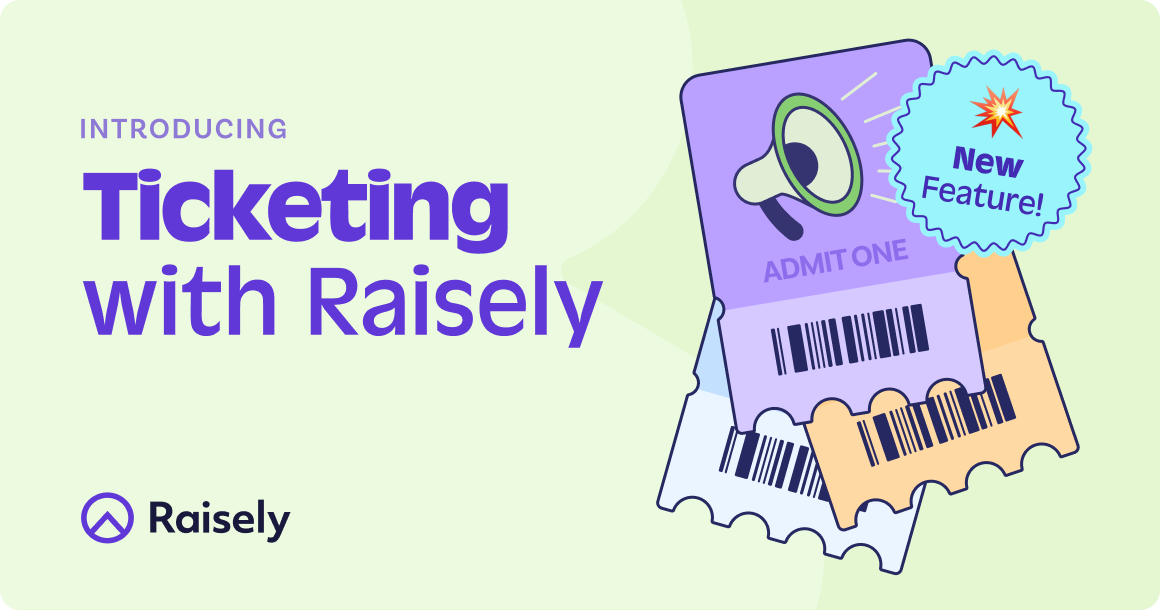 2. Partner Up to Double Your Resources
Depending on what you need to pull off your fundraising event ideas, it might make more sense to form partnerships with local businesses instead of paying for venue rental and other services. In addition to traditional sponsorships, event partners can help with ticket sales, donate auction items, and even donate their time and talents to help you put on fun events.
Any local space you love to go to is a potential partner for a winning team! Think about how you might collaborate with local restaurants and bars to host a cooking class, cook-off, pub crawl, or scavenger hunt.
3. Take Your Annual Event Online
If your big annual fundraising event hasn't grown over the last couple of years, it might be time to consider going hybrid. It doesn't have to mean changing your theme or finding a different fundraising event idea. What would it look like to livestream your event or offer other kinds of virtual participation? Are your attendees open to making online donations?
Take SurfAid's Make a Wave Campaign for example. They ran the annual SurfAid Cup for years (and still do), but only a limited number of people could participate at these pro surfing events. Guess what happened when SurfAid opened up the event for individuals to participate from anywhere? It grew SurfAid's total fundraising by 7x!
4. Give Your Fun Run a Makeover
If you love a good fun run, you know there are few things more exhilarating than running full tilt with a pack of strangers.
However, fundraisers like The Bike Project are making their supporters' everyday exercise count for a good cause. The Refugee Routes campaign uses personalised communications and storytelling to create a meaningful experience. They even went the extra mile to connect local refugees with community members, starting many long-lasting friendships.
Organisations that have opened up their walkathons and sporting events for asynchronous participation are still seeing a lot of success. Set one up in a snap with Raisely's active event template and have participants track their activity with our Strava integration.
5. Help Individuals Respond to Current Events and Emergencies
One of the biggest perks of virtual events is that you can pull them together and start fundraising literally overnight. Concern Worldwide made an appeal to support Syrian refugees living in Lebanon, providing basic hygiene items, safe drinking water, and access to clean toilets. Maximise your impact on emergency and disaster relief efforts by turning them into matched giving days.
News travels fast, so promoting these campaigns on social media as soon as possible can help you raise funds quickly while the news is still breaking. Be sure to see what hashtags people are using and offer mobile payment options on your donation page.
6. Share Your Life-Changing Event With Others
Andrew climbed the same hill every week to cover the 62km trek up to the top of the famous Mount Kilimanjaro, using Raisely to turn his symbolic climb into a successful fundraising effort. The Forever Project's leaders were so inspired by Andrew's work that they launched their own What's Your Kilimanjaro? fundraising campaign. Hundreds of people have participated, raising over $135,000 AUD in the process. Keep your eyes peeled for shining examples that you can turn into bigger fundraising event ideas.
7. Start the Mother of All Quilting Bees
After Russia invaded Ukraine earlier this year, one avid quilter worked fast to design a special quilting pattern and partner with UNICEF Australia. Pat Sloan raised over $238,000 AUD and inspired people all over the world to quilt for the cause.
Maybe quilting isn't your thing, but the idea here is that any fun activity your supporters enjoy can be monetised for new online fundraising event ideas. For a variation on this theme, have community members submit their best recipes, then distribute a cookbook with instructions on setting up a bake sale.
8. Pair Your Game Night With Virtual Options
Gamifying your fundraiser is a fun way to bring in donations, and there are a few different virtual fundraising ideas that can take your game night to the next level. Check out your live streaming options to go hybrid so supporters can play along at a trivia night or board game night. Finally, consider running a video game tournament like Raisely user Gaming For Charity or even a virtual golf tournament if your annual outing gets rained out!
9. Get Creative With Giving Days
The holiday season isn't the only time of year with special days focused on charity and good will.
A quick search for cause awareness days connected to your mission can spark tons of fundraising event ideas, like World Cancer Day on Feb. 4 or World Wildlife Day on March 3. Create focused campaigns with incentives and goodies for donating on the day-of. Don't forget to promote hard on social media and make your fundraising page easy to find!
Holiday-themed fundraisers are another fun way to shake things up. For a Halloween fundraiser, try setting a small donation amount as a way to "vote" for the best costume in a friendly competition.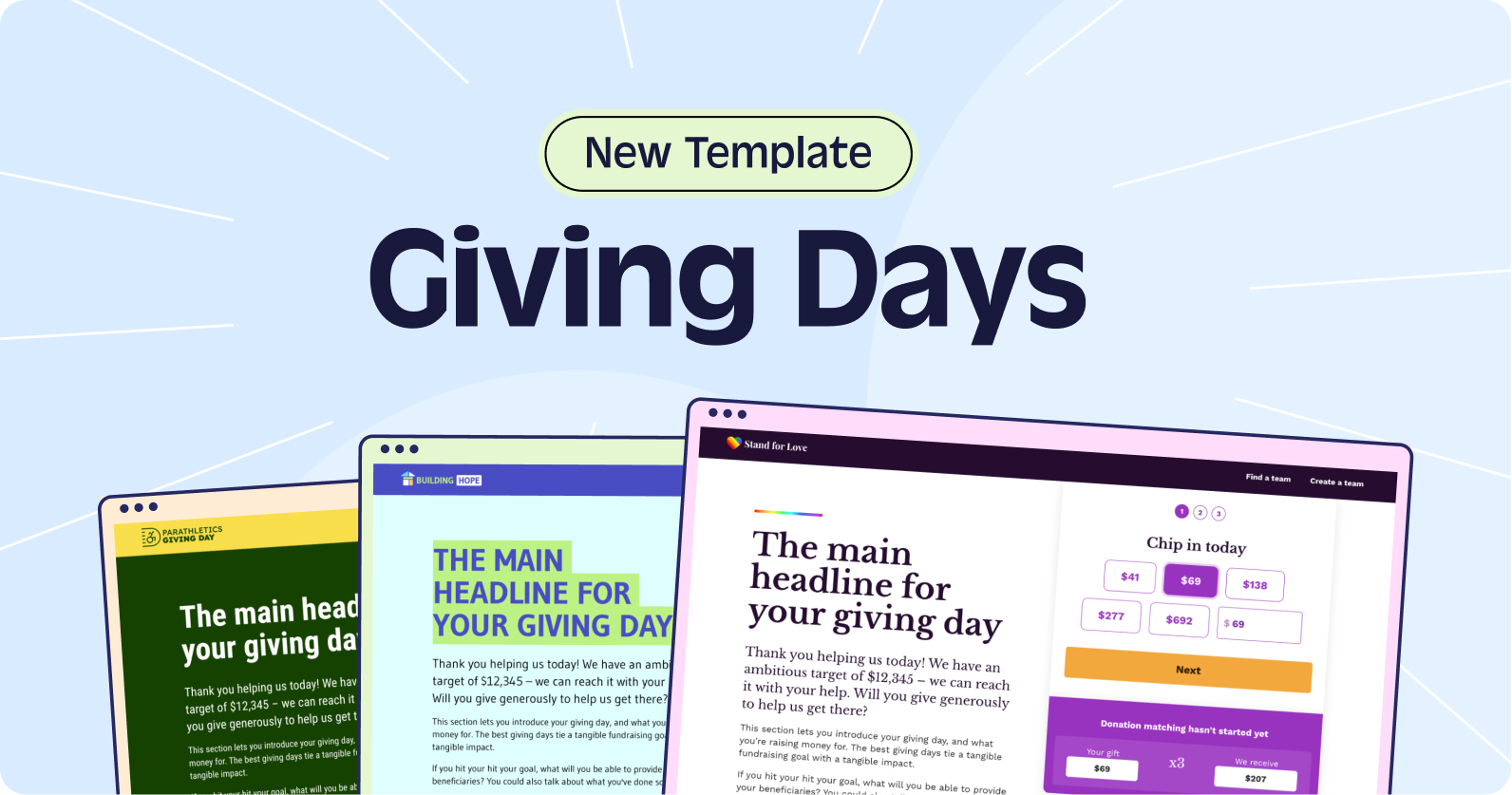 ---
Host Any Kind of Event, Anywhere, With Raisely
What we've learned in the past few years is that people are quick to participate in virtual events for a good cause, and the best fundraising event ideas create engaging ways to support fundraising goals. Whether you host your event virtually or in-person depends on a lot of factors, and for some nonprofits it's a decision you'll have to make on a case-by-case basis.
So what do you have in mind for your next fundraising event? Sign up for your free Raisely account today and start exploring the possibilities!
Ready to create your
next campaign?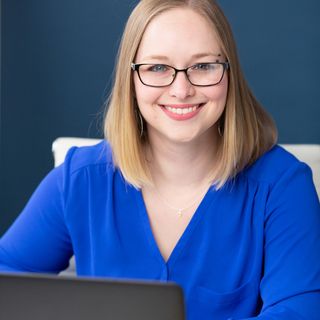 Kelsey Hoff is a content marketing specialist, freelance writer, blogger, and poet. She creates emotionally intelligent content that "listens first" for effective, ethical thought leadership.