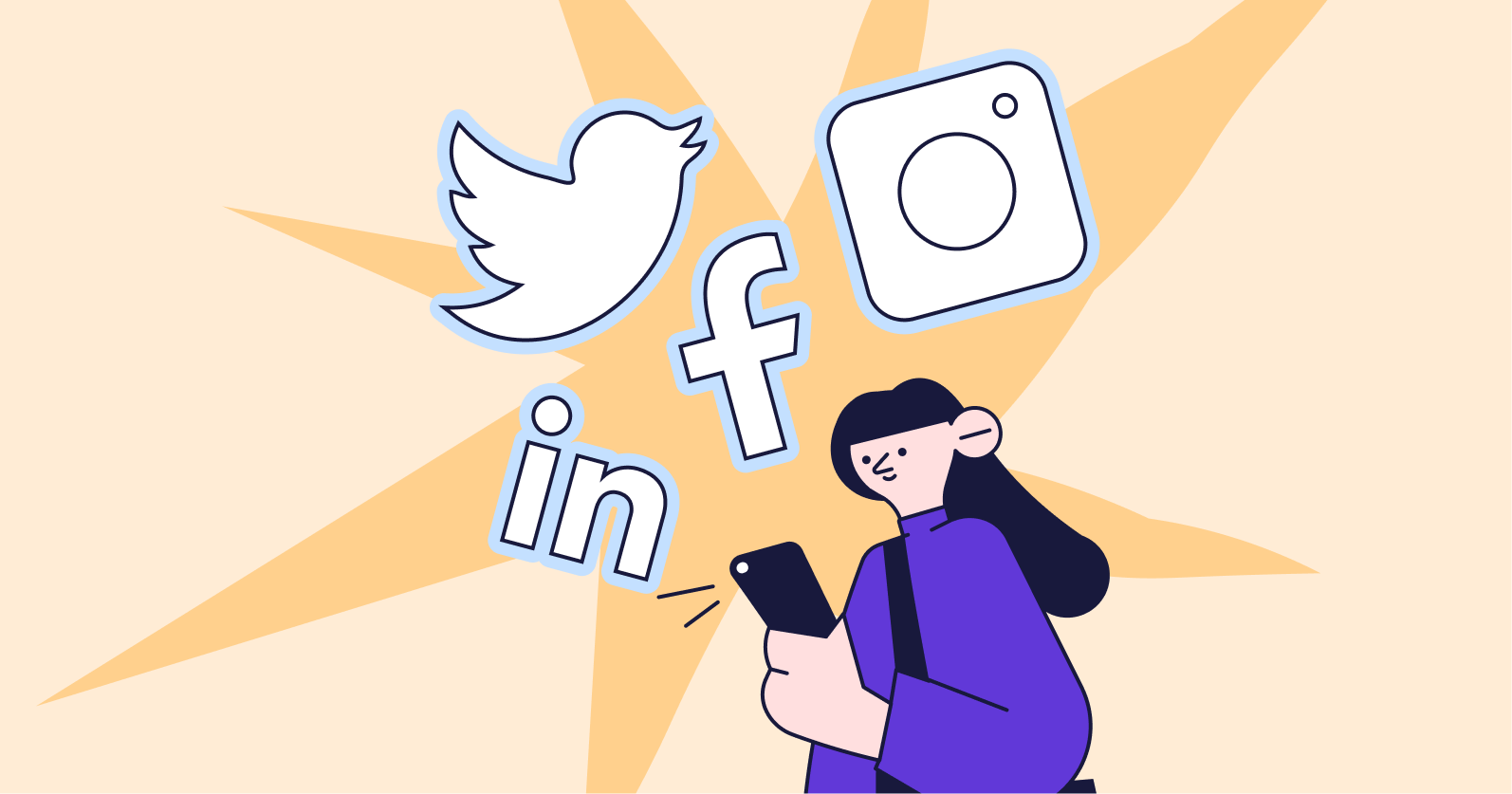 A social media strategy for nonprofits shows how you can reach and engage the people you want to attract on social media. It's a roadmap of your social media goals that reveals how, when and which social platforms you'll use.
With top social networks like Facebook, Instagram, LinkedIn, Twitter, etc., it can be hard to choose where to channel awareness activities. You may want to settle for two or more of these platforms if you run a nonprofit. But, you'll also want to make your efforts count by using an effective social media plan.
Today, we're sharing everything you need to know about creating a solid social media strategy for nonprofits like yours.
Create shareable content
Your social media strategy should include various types of content. Ensure that you post content relevant to your nonprofit—show people what you're doing and how you're getting it done.
To create content that your audience will interact with and share, here are some questions you should answer:
What's that next big campaign coming up? When is it happening?
What was your last campaign, and how did you achieve it?
What are the major issues you want people to know about?
How can people join you to create awareness about your cause?
How does your nonprofit's mission benefit society?
Crafting an inspiring message that reflects your mission is one good way to create content that people will share.
For instance, the Big Brothers Big Sisters of America (BBBS America) uses social media to ensure that the world knows about their work. Recently, they started the Big Draft Series, which features players from the National Football League. With this, they aim to inspire and empower the younger generation by showing how the players and owners create positive change in the community.
Using high-quality images and videos will attract more attention from your audience.
In a study by Social Media Week, people claimed to remember 95% of a message when they get it in the form of videos, and 92% of mobile users said they share videos with others. That proves that visual content can improve your social media engagement.
When working on your social media content, think of how you can educate, inspire or inform people within your sphere of influence.
Partner with the right influencers
With the right partnerships, your social media plan has the potential to bring better results.
You can boost your audience building efforts when you partner with the right influencers for your nonprofit. That's because the influencers have gained trust from followers, so they'll be more willing to engage with your content and support your nonprofit when asked to.
For example, Logan Rae Hill, the American TikTok star, took to her Instagram page to tell her audience about donations going to @girlsinc when they buy a shirt from @saksoff5th. Girls Inc is a nonprofit that empowers young girls.
Work with people who are influential in your area of focus. That includes like-minded nonprofits, corporate partners, or individuals.
Here are some questions to ask when choosing influencers for your nonprofit:
How influential are they in the topics your nonprofit speaks about?
Do they have the target audience you want to attract?
Does the influencer align with your nonprofit's values?
You can find influencers on Google, scan through relevant hashtags on social networks, and check out the influencers similar nonprofits are working with.
Remember that it takes time to build relationships, so you don't want to ask for a partnership the first time you reach out to them. A better approach is to follow these profiles and engage with their content. Take time to nurture stronger relationships and find mutual ground for your partnership.
Add donation buttons to your posts
Donations are useful for getting the resources you need to keep your nonprofit in operation. Having donation buttons on your nonprofit's website is great but guess what? You can also add donation buttons to your social media posts.
Facebook provides a guide to help nonprofits add the donation button to their posts. According to Facebook, it does not collect any processing fees if the donation made to the charitable organization were made via the Donate button on Meta Pay or via a fundraiser on Facebook.
In the above example, National Mill Dog Rescue, a nonprofit that cares for discarded breeding dogs, takes advantage of this by adding the "Donate" button to their Facebook post to raise funds for their cause.
With other social media platforms like LinkedIn and Twitter that do not have that feature, you can include a donation link with a clear call to action within your posts. Here's an example from Donate Life CA, a nonprofit for organ donation.
For a social network like Instagram, which currently doesn't allow users to click links in the post feed, you can work with the "Donation" sticker on Instagram stories. Just make sure you upload a picture or a video that best highlights your cause. You can also use the link in your bio to direct users to your online giving and donation platform.
Run hashtags campaigns
A hashtag campaign is a marketing campaign that involves working with a hashtag (these are words or phrases that start with the symbol "#") or a group of hashtags.
Creating campaigns with hashtags will help you improve your social media engagement.
With these campaigns, you can promote your cause and involve people whose interests align with your nonprofit's. Hashtags are more popular on Instagram and Twitter, but you can use them across all social channels.
Therefore, don't shy away from adding hashtag campaigns to your fundraising strategy.  Use hashtag campaigns to create awareness, start a conversation, or inspire advocacy from other users. A good example is the #EqualEverywhere campaign by the UN Foundation to end gender discrimination.
To run an effective hashtag campaign, you should have a defined goal and understand your target audience. Choose a hashtag that represents your goal and share content using the hashtag. You can also partner with influencers to popularise your hashtag. The aim is for your audience to start using this hashtag—so that your campaign reaches more people.
Take a cue from the #GiveBacktoschool campaign by Pencils of Promise. See how they also made it easy for people to join by including a clear CTA asking them to post old pictures from their first day in school.
You can use a call to action telling people to post with the hashtag, mention, or tag a friend who will also join your social media campaign. A contest involving the hashtag can also make it more fun for people to engage with your hashtag.
Include user-generated content
User-generated content (UGC) refers to content that is created by your audience and published online. That can be in the form of images, videos, texts, etc.
UGC is an excellent way to ensure participation from your target audience. It will help you create credibility because various people identify with your cause.
For example, March Of Dimes, a nonprofit that advocates for the health of moms and babies, maximises UGC with videos of pregnant women sharing their experiences to encourage others on a similar journey to childbirth.

Before engaging your community through UGC, you should understand your audience—observe the interactions on your social media page and check which of your posts are getting more comments or likes. Also, look at nonprofits like yours to find out what their audience responds to.

Platforms like Quora and Twitter can help you discover questions and conversations in line with what your nonprofit represents. By checking them, you'll find topics your audience will want to get on with. You'll also be able to create a specific campaign that brings value to your community.
Build and engage with your online community
Building an online community is a promising social media strategy for nonprofits. It's inspiring to have people who identify with you and lend their voices, time, and resources for your nonprofit to succeed. An engaged community will encourage you to keep doing a good job and be your partners in your quest to grow your social media presence.
With an online community, you'll create a platform where like-minded individuals can collectively promote a good cause.
To create an effective online community, you should have a goal, lay the groundwork by setting community guidelines, and determine who will manage the community. These online communities can be on Facebook or on any other social media platform the people who also believe in your cause frequent.
Create a content strategy that will attract active users to your community. Show up regularly and keep them engaged by hosting online events.
It's a great idea to engage with your community by asking them questions that encourage them to share opinions on certain areas of concern for your nonprofit. This way, you'll get your community interested in your conversations. You can use the question boxes and poll features on Instagram for this, for example. Instagram Stories are also great for showing your face and talking to your community about your cause.
Apart from social media channels, you can also use mass email to keep your community up-to-date on your nonprofit projects.
---
In Closing
If you run a nonprofit,  there's a high chance that you want the right people to see what you're doing so that they can support your cause. Social media offers a great platform to achieve that, but you need a solid strategy.
To create an effective social media strategy for your nonprofit, post shareable content, work with the right influencers, add donation buttons to your post, run hashtag campaigns, and share user-generated content.
You should also pay attention to building and engaging with your online community.
Follow these tips, and you'll have a social media strategy that works for your nonprofit.
Stay in the loop. Delivered to your inbox twice a month.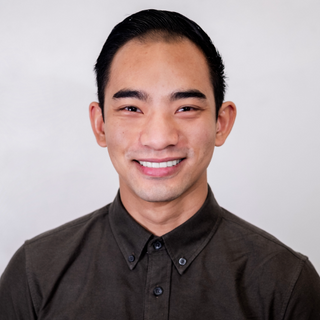 David is the co-founder of Omniscient Digital, a content marketing agency for B2B SaaS companies. He's been featured in HubSpot, Product-Led World, and Buffer and spoken across the world.