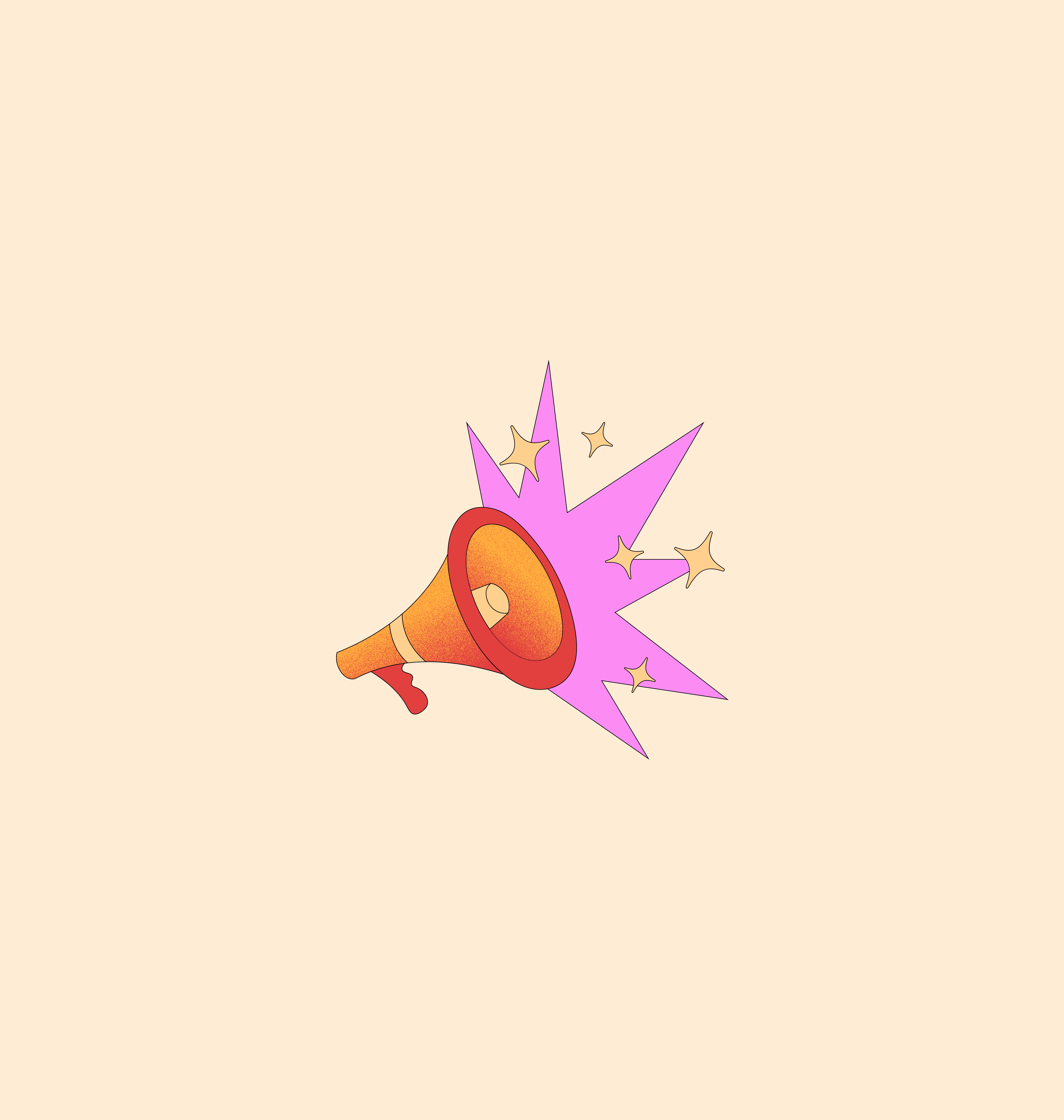 Raisely exists to empower thousands of charities across the world to take control of their fundraising. Starting a new campaign? Nail your nonprofit marketing with our 4-step guide to creating a successful campaign message.
A successful campaign is the sum of many parts - just like the human body.
The feet, they're the events – getting out there and making an impact.
The hands, they're your marketing – reaching out and inviting people in.
The brain, that's your strategy – thinking about targets and scheduling plans.
But the most important part is the heart: your campaign message.
What is a campaign message? A campaign message – or a slogan – is something that rolls off the tongue, activating current and potential supporters.
It's the core of your strategy, the drive to action – it's how you articulate your cause and how you link donations to impact.
An amazing slogan might seem 'nice to have' but, in fact, it's a necessity.
That catchy little cluster of words is the foundation upon which all your communication is built.
And here's a fascinating fact for you - the word 'slogan' actually comes from the Scottish Gaelic 'sluagh-ghairm,' meaning 'battle-cry.
Your slogan is the battle-cry for your fundraising campaign.
But it isn't a stand-alone piece: every blog post, Instagram update, email, and flier needs to be aligned with a consistent message. And that message has to grow and solidify, developing a shared sense of purpose throughout the campaign's lifetime.
Ready to rally your troops? We're breaking down exactly how to nail your nonprofit marketing. Find out how to create a campaign message and read some successful fundraising stories that show you how it's done!
How to craft a successful campaign message
Your messaging should be a simple statement of your mission - written to engage minds and inspire action.
It might sound tricky, but it's as simple as A, B, C…V!
·   A – Audience
·   B – Brand
·   C – Clarity
·   V – Value Proposition

Know your audience
Fundamentally, to win hearts and minds, you've got to give your donors a reason to care about your cause. Your message should inspire and excite – making your audience believe they can make change!
But to get to THAT point, you first need to understand who your audience is and what makes them tick….
Our advice? Start by thinking of a donor you – or someone on your team – knows. Imagine someone who could connect with your cause, is a dream supporter, and instinctive ambassador. Then develop every message with them in mind.
How come 34-year-old Bob, who has twin boys and works in IT, cares about what you're doing?
Why would 52-year-old Shelley, a middle school teacher who loves karaoke, be interested in your events?
What motivates them to support you, and what can you do to help them build and share their support?
Craft messaging that articulates why you're doing, what you're doing, and how Bob or Shelley can move the needle.
As seen with: Sweat with Pride
Sweat with Pride is a fantastic example of knowing your audience and speaking their language.
Fight discrimination with perspiration

They playfully use simple language, rhyming to engage their reader and remind them it's a 'fun' activity – for a good cause.
Sweat with Pride uses clever, easy-to-read phrasing and signals to show readers who they are (and how they feel).
E.g., it's not 'More than half of the Rainbow whānau have experienced mental illness.'
It's, 'More than half of our Rainbow whānau have experienced mental illness.'
One little word. One big difference.  Understanding the importance of community, they evoke a sense of shared goals and community commitment through their language.
Know your brand
Powerful non-profit marketing means thinking about how you say what you say – always stay on brand.
How do you use your voice to inspire imagination?
Think about the language and tone of voice (TOV) of your brand. Is it accessible? Is it impactful? Is it relatable?
These elements of writing can express so much more than words themselves.
Before you start putting pen to paper, it's essential to get clear on your brand foundations:
·   Review your mission, vision, and values to keep your messages on track
·   Look closely at your brand's TOV so your tone and language are aligned
·   Research what's already out there to avoid diluting your impact.
From there, you need to craft an overarching message about what your fundraising campaign is and what it's trying to achieve. Successful fundraising messages are simple and memorable – one clear line that nails your campaign goals.
Once you get your central statement (your brand's slogan/battle-cry), you can build up your messaging layers.
Most importantly, everything you say and do must be aligned with your brand – from your language to your fundraising behavior.
A rock-solid brand is fundamental to trust and loyalty – which is essential if you're inspiring people to partner with you in the journey.
As seen with: Salvos Digital Doorknock
If we've learned anything from the last few years – it's that even the best-laid plans can be thrown into chaos by (just for example) a pandemic! Think creatively about how to keep your donors engaged and your brand active, even when everything else has gone out the window.
After over 55 years of knocking on doors, COVID-19 forced the Salvation Army to take its traditional appeal online, with great success.
By turning door-to-door into peer-to-peer and equipping their fundraisers with all the messaging and tools they needed to inspire support, the Salvos came up with the goods, once again, for people and families in need.
They stayed true to their brand every step of the way. Translating their consistent, clear, encouraging message into a digital format.
Taking the time to adapt certainly paid off - this fundraising campaign raised $1,474,963 nationally.
Message received = outcomes achieved.
Speak with clarity
Keep it clear and concise – less is always more.
Grab donors' attention with memorable messaging that doesn't require further explanation.  Bring a laser focus to the problem and solution in a way that's both simple to share and easy to digest.
It helps to stay simple and be specific.
Over the years, many charities have taken the 'give a man a fish, and you feed him for a day; teach a man to fish, and you feed him for a lifetime' approach.
What we mean by that is:  give scaled options for your donation.  Do you want to help someone out of crisis, or do you want to contribute enough to change their future?
By creating a clear sum, you make it easy for donors to understand their impact.
And don't forget, active voice all the way –
·   AVOID: 'children's lives can be changed'
·   CHOOSE: 'YOU can change the lives of sick children'
As seen with: Act for Peace - Ration Challenge
Act for Peace's fundraising campaign is closely aligned with its programs of work. The brevity of the message is critical to its impact – simple steps save lives.
'Eat Rations. Raise Money. Save Lives.'
Pretty straightforward, right? The message is crystal clear and easy to remember.
Explain your value proposition
If you want people to get behind your campaign, you need to convince them that it's valid, urgent, and concerning enough to stand out from the everyday marketing messages flooding their focus.
You have to share your mission's strengths and ability to respond to the identified needs – that means positioning yourself in terms of value and impact rather than just problem-spotting.
In short, you have the solution, but you need your donors' help to deliver it.
Fundamentally, support for charities is tied to emotion – you can't make people care about things they don't give a hoot about. What you can do is make conscious people (like Bob and Shelley) aware of problems, validate with data or case studies, and then coach them to understand their role in effecting change.
It's increasingly clear that donors need to be convinced that your objectives are ambitious, yet achievable.
If you're just skimming the surface of an insurmountable problem, there's no compulsion to act. What's the point? Show them the meaningful outcomes they can help achieve that will make their contribution worthwhile.
As seen with: Starlight Children's Foundation's Super Swim
For Starlight Children's Foundation's Super Swim - it's a case of...
'How far could you swim for sick kids?'
It's not just a description of the kids' illness or a call for donations - it's a challenge and an enjoyable one (for many people!). But because not everyone is Ariarne Titmus, there are options for all abilities.
With messaging like 'your laps will change lives' and 'every dollar helps brighten the lives of sick kids!', Starlight clearly shows their value proposition. They make supporters understand that there's a real issue out there, their role is important, and donations of all sizes can make a difference.
Time to get in the pool, Bob!
Your campaign message can have it all!
With a little thought and a lot of heart, you can create a campaign message that makes a difference.
Embracing clarity, branding, audience point of view, and value proposition, you can rally your troops and create new leads.

To make your fundraising campaign memorable (for all the right reasons), get more tips and advice with our Raisely newsletter.
---
Stay in the loop. Delivered to your inbox twice a month.
Co-founder and senior writer at Pencil + Crown. Experienced copywriter and workplace wordsmith, EmJ brings her love affair with language to every task.