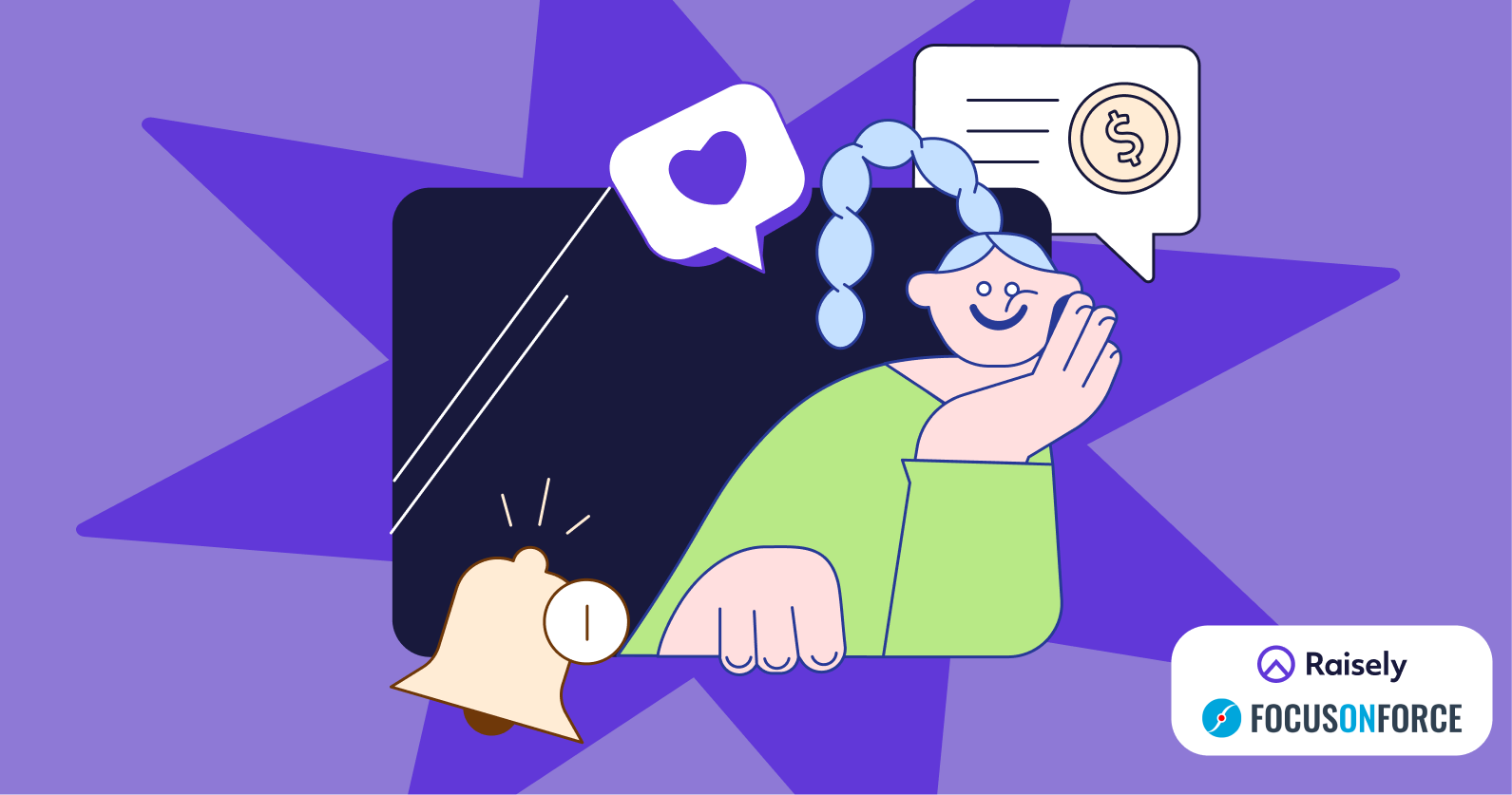 Fundraising
6 Donor retention strategies you need to know
The Fundraising Effectiveness Project conducted a study and found something that just might be what you're dealing with in your organisation. They found that donor retention rates as of 2020 dropped by 4.1% from 2019. Sound familiar?
Donor retention, by definition, is the percentage of donors that return to give another gift in a specified period (usually a year). Sadly, many first-time donors will not return to give a second or third time. While you may not have done anything particularly wrong to cause this decline, donor retention continues to be a somewhat hard nut to crack today.
But don't lose hope just yet! You can turn your first-time donors into frequent contributors. Let's dive right into the list of donor retention strategies you can apply to retain those first-timers.
Always thank your donors
Everyone likes to be appreciated for the good they do. Your donors are no different! So, you must take the time to appreciate them for their support. There are several creative ways you can thank them:
Send an immediate donation receipt – This can confirm that the transaction has been completed successfully and can serve as a thank you note for the donation.
Here's an example from Water.org. The thank you note even includes a story of impact. Genius, right? We'll discuss these stories in detail later on.
A handwritten note or thank you letter - You might say that this sounds kind of old-fashioned. It has become an increasingly popular way of showing that you actually took the time to create and personalise your response, so, old-fashioned or not, start writing!
A video thank you – Sending this through email gives your donors a chance to see your face and the faces of those they have chosen to help through their donation.
Phone calls – I'm sure your donors would just love to hear your voice! Phone calls give you a chance to thank them personally and directly.
Social media shoutouts – If your donors are not big on anonymity and would not mind a shoutout, give it to them.
As important as it is to thank your supporters when they give a gift, it should not be the only time you do so. Send thank you notes to them throughout the year on relevant dates. For instance, why not surprise them with a thoughtful note on Thanksgiving and New Year's Eve?
Make sure you follow up
If your donors don't reply to your request, you should follow up with them. But don't do it too soon! Software Advice did a study that showed that nonprofits fare better by waiting at least seven months to re-engage a donor. Anytime from three to six months is too soon (yes, as shocking as that may sound).
A pro tip is to individualise your follow-up with different donors and donor groups. Try to segment your supporters according to their donor history and build follow-up strategies for each group.
Remember that while all donors are essential, they do not share the same connection with your organisation. Talk to your donors in a way that is relevant to them to keep them interested in the conversation.
You could use a customer relationship management tool to track the giving habits of your donor base. You can then use an email marketing tool to help you set up tailored email campaigns for different groups of contacts.
But how do you group your donors? Here are some questions you can ask:
How frequently do they donate? - Asking this will serve you in two ways. It will help you customise messages for your loyal donors while re-engaging those who took off after their first donation.
Which programs did they donate to? - With this, you get an idea of how to phrase follow-up emails and messages that speak to their specific areas of interest.
What gift amount did they give? - Every gift counts, sure. But you'll need to craft a special message for donors with larger gifts. Reach out to them directly using a VoIP phone system or with a special letter from staff or board members.
On which channel did you acquire them? - Think about it. The messages you'll use to reach someone who donated because a friend asked them to will be very different from that of someone who donated directly from a campaign appeal online. The first one will be a subtle follow-up approach, while the second one will be more direct.
Following up this way will keep your donors engaged. That's because you allow them to focus on the campaigns they genuinely care about.
Organise activities
Donors are not just money machines. They're also loyal supporters. If they're donating to you, something about your cause resonates with them. So, take this opportunity to hold an in-person donor event they can get involved in to build a strong relationship. These events get people in your city to know about your organisation, boosting your donor acquisition and marketing efforts.
There are so many activities you can organise for them:
Volunteer opportunities
Networking
Serving as a board member
Advocacy for the cause
Remember when we talked about personalisation? Well, here's another chance to apply it. Create personalised opportunities for your donors to engage in your cause in a more hands-on way.
Look at the faces of Mencap donors above. They're absolutely loving the fundraising event organised for them. That's what you'll get if you hold events your donors can actually relate to in the first place.
Highlight your impact
Be sure to show how supporters' contributions are making a difference continually. Many donors are left wondering whether their donations are making an impact or how their money is being used. It is the worst feeling to have as a donor, which is a significant cause of donor retention issues.
Here's an example of how to share your impact stories with donors. World Bicycle Relief has not only highlighted these prominently on their website but also incorporated them in annual newsletters.
As much as donors value effective communication, they also want to know what has been accomplished through their gifts. I'm sure you would want to know if the roles were switched. Just a fun fact. Their decision to become a return donor depends on the organisation's ability to show impact effectively.
Here's how you can let donors know their impact:
Include stories of impact in your newsletters
Share these stories on the organisation's charity website
Make use of social media to document live stories of impact
Reporting monthly, quarterly, biannually, and annually to donors and supporters
Make your donors feel their contribution led to something good, and they won't hesitate to give again.
Ask donors for their feedback
There is a distinction between customer service and customer success. The former is a more reactive approach, where the customer initiates the conversation with the company while the company listens. The latter, however, is a more proactive approach. The company initiates the dialogue to get to know the customer's experience.
Customer success is what you need. The impeccable results it has generated in relationship building and customer retention coupled with retention strategies speak for themselves. With customer success, you tell donors that you value the relationship and are committed to keeping it healthy.
Check out the example of a feedback donor survey given by World Help to their donors above. A donor can quickly fill out and submit it without taking a massive chunk of their time.
Actively seeking feedback from donors shows that you care about their donor experience and gives you valuable info on how to improve your retention efforts.
So, send out a survey to your donors a day or two after a campaign. But keep it short and easy! It should be completed in ten minutes, tops. We don't want people not completing the survey, do we?
Customise their experience in other ways
We talked about personalising follow-ups earlier on in this article. There are, however, other ways to personalise donors' experiences.
Experience customisation works to show your donors just how valuable they are to you. Some customisation suggestions you can use are:
Address them by their name – Everybody loves to see and hear their name. Stay away from any generic response or communication.
Acknowledge the specific donor's history with your organisation and their last gift – Do this, especially when asking for another gift, for instance, during your organisation's end-of-year appeal.
Below is a beautiful example of an emailed letter from Kids Now to a donor. It is packed with fantastic elements. They address the donor by name and give a story of impact that resonates with the donor.
You can get higher retention rates by remembering that your donors are not just a number. They're people who have genuine interests and a heart, of course, for supporting your cause.
---
So what have we learned so far? We've seen that it's challenging for most nonprofit organisations to keep donor retention rates high in the recent past. But there's a way to solve that. Follow these tips:
Keep your donors interested by engaging them in activities that further strengthen their connection to your organisation.
Always appreciate your donors with prompt thank you notes on receipt of donations.
Customise the donor experience. It will go a long way in directing them to contribute to causes they truly care for.
Use stories of impact. These show donors they have made a difference with their contributions
Ask donors for feedback. This shows you care about their donor experience
Follow up with your donors. Individualise your follow-up with different donors and donor groups.
With these donor retention strategies, you can keep your supporters interested, engaged, and even more motivated to give.
Stay in the loop. Delivered to your inbox twice a month.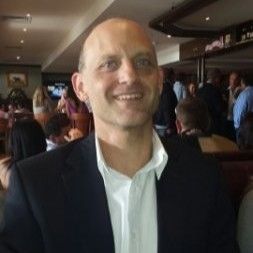 Founder of Focus on Force and author of "The Salesforce Career Playbook", Martin has spent 10 years + in various Salesforce roles, from business analyst, project manager & solutions architect."